Unwinding Complexity. Should we Really?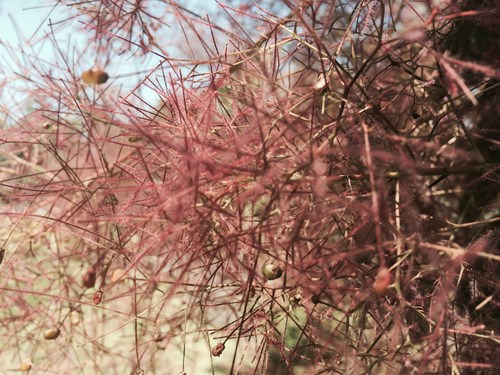 I recently had a great opportunity to engage some colleagues in a conversation about complexity. See photo above. We had some fun with the nature metaphor. The photo immediately reduced us to heavy sighs, congested airways and prickly vibes.  "Not really something I'm interested in tangling with," shared Sue.
8/25/2014
Keeping Your Eye on the Ball
I had an occasion this week to watch (again) one of my favorite Brad Pitt movies – Moneyball.  If you haven't seen it, it's a great story about the man (Billy Beane) who rethought how to win in baseball after being thrown many curves, ultimately leading his team to amazing results.  I have a special connection to baseball since I trailed my youngest brother through college ball and into the minor leagues.  But even in spite of that, this story rings my bell with its rich life lessons and, not surprisingly, its MANY great references to leadership.
7/25/2014
[curious] is launched!
Lately, I've taken quite an interest in a performance by Audra Mae of that great White Snake Song  - Here I Go Again.  (I hear some of you Boomers humming now…)  The White Snake performance is awesome.  But when you listen to the interpretation by Audra, you hear a more rustic, bluesy, vibe – delivery transformed.   Inspired.  In making it her own, she struck a chord.  While I think the lyrics are originally intended to reference love – the people kind – I have adopted this piano-bar style rendition as my anthem for falling in love with the idea of change.  Transformation. After all, as the lyrics say, "here I go" - getting busy to realize my next best self. 
6/13/2014