If you could imagine it, what would it look like?
Have you charged into the new year with fervor, full steam ahead? It has been estimated that 40% of Americans "officially" set New Year's resolutions, and I would venture to say that number is even higher with a large percentage of the population seizing the moment the new year brings to internally define some goals or act upon a desire to change. Whether it's to lose weight, eat healthier, read more, or increase productivity at work, the desire to become better at what you do extends beyond the personal and into your professional growth. For business leaders, the new year brings a promise of greater revenue and the potential for success. However you have imagined success to look like, the first step is to declare meaningful goals, followed by the mindfulness to keep your intention in focus. Even still, our lives can be consuming, distracting us from our drive and, sometimes, what we're moving toward may not be so clear.
Many leaders turn to a leadership coach to discover direction, develop these goals, and experiment with and build plans to accelerate their intentions. Questions leaders bring to coaching can be as unique as the person holding them. Examples may be:
What may be getting in my way for next-level job readiness?
My future career path is unclear; how might I determine "what's next?"
My business (or team) is stuck in complacency. What may I need to know, learn, or unlearn to get and maintain momentum?
It's unclear about what may be needed to achieve this business strategy. How might I discover my approach?
I need to make a pivotal decision regarding the business but I'm having trouble putting a stake in the ground. What's getting in my way?
I'm ambivalent about my current role and place. What may be causing this?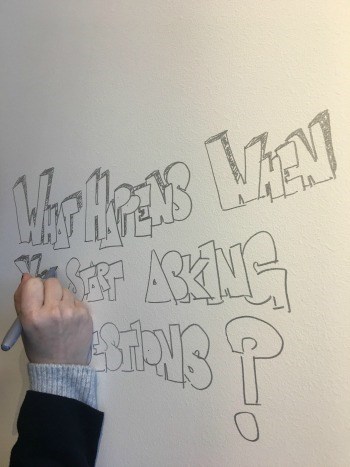 Once a direction is set and you have some definition for improving your position, the next challenge is developing a plan and revealing what you need to help it unfold. Here is where one-one-one coaching proves its value. According to the 2017 International Coach Federation GLOBAL CONSUMER AWARENESS STUDY, when asked why leaders chose to partner with a coach, the most commonly selected responses were:
To optimize individual/team work performance (43%),
To improve communication skills (39%)
To increase productivity (38%)
Your coach will listen objectively, ask powerful questions to bring forward considerations that may not have been previously known or accepted, and invite you to experiment with new tools and experiences that will help bring you what you need in working toward your coaching goals. Coaches work with the idea that our clients have the answers they need within themselves; they may simply have not yet brought them forward in a way meaningful to the questions they are holding. By providing a framework that leaders can work within, coaches can honor the humanness and intentions of the leaders they work with, holding the space for the courageous exploration and capacity growth available in the coaching relationship.

As you think about your professional goals and questions, consider:
What possibilities are available to me by engaging a leadership coach that I have not yet realized?  
Subscribe to our blog and newsletter below.  You won't regret it!
1/19/2018